Links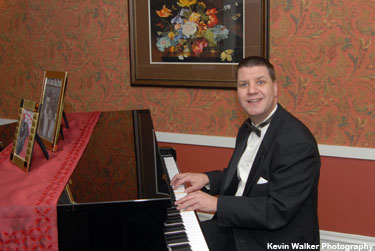 Troy has compiled a complimentary list of resourceful links to help for your wedding planning or party events and more! Enjoy!
---
Bridal / Party Websites – Local
---
Party-Wedding Info.Quad Cities
: Party directory, wedding planner and event vendor guide
QCWeddings.com
: is the leading resource for planning your Quad City wedding online. Troy has been a QCweddings.com vendor since 2006. Their office is in downtown Bettendorf, Iowa. Put their resources to work for you.
---
Bridal / Party Websites – State / National
---
Decidio
: National listing of wedding vendors to help you on your special day
Dress up Your Wedding
: Brides enhance planning with your own personal wedding organizer.
Gathering Guide
: Database of vendors to help with your party
Magical Illinois Wedding Guide
: Info on vendor services in over 20 destinations.
My Party Planner
: Online national party vendor database
My Punch Bowl
is a Free Party Planning from start to finish
My Wedding.com Iowa
: Wedding planning resource for Iowans
My Wedding Online.com
: Free national wedding website for anyone
One Wed
: Why plan in fantasy land? Get the truth. One wed is a user friendly resource for planning your entire wedding.
Party Blast
Party Pop
: Online directory for planning weddings, parties, birthdays, anniversaries and other events. It is user friendly and offers a national directory of vendors.
Wedding Museum.com
: National wedding website for brides & vendors
Wedding Vendors
Wedding Wire
: Plan with confidence search the perfect wedding venue with over 100,000 reviewed vendors all in one place
Women on their Way
: National Wedding website with vendor listing
---
Caricaturists
---
Jon Stokes
: Troy has had artist stokes draw many caricatures for him and highly recommends his work. It is professional yet fun and playful.
---
Business / Professional
---
Facebook: Enjoy with Troy can also be found on Facebook.

Gigsalad.com: Troy has been a member of Gigsalad.com a resourceful database of entertainers and event professionals, since 2008.

Go Pro Music: is a national listing of musicians belonging to the American Federation of Musicians (AFM).

Quad City Regional Musicians Association: Troy has been a member of our local 67 AFM since 2002. For other local musicians in the area call (563) 324 - 7088



---
Online Classifieds and listings
---
---
Photographers
---
Frontier Photography
: Kevin Rangel (563) 508 - 3818
Photofrog
: Ranae Fenner (563) 328 – 3764
Walker Productions
: Kevin Walker (563) 326 – 0177
Scott Hoag Photography
: Scott Hoag (563) 659 – 9747 or (563) 285 – 9747
River City Photography:
Louis Brems (309) 721 – 5005
---
Restaurants
---
Bass Street Chop House
: Experience fine dining at Bass Street Chop House 1601 River Drive in the heart of Moline, Illinois. (309) 762 - 4700
Red Crow Grille
: Experience fine dining at the Red Crow Grille, 2504 53rd Avenue, Bettendorf, Iowa 52722. (563) 332 - 2370
---
Website Design
---
Augustana Web Guild
: Troy recommends the Web Guild for your web building needs. They have an extensive portfolio of client websites to view.