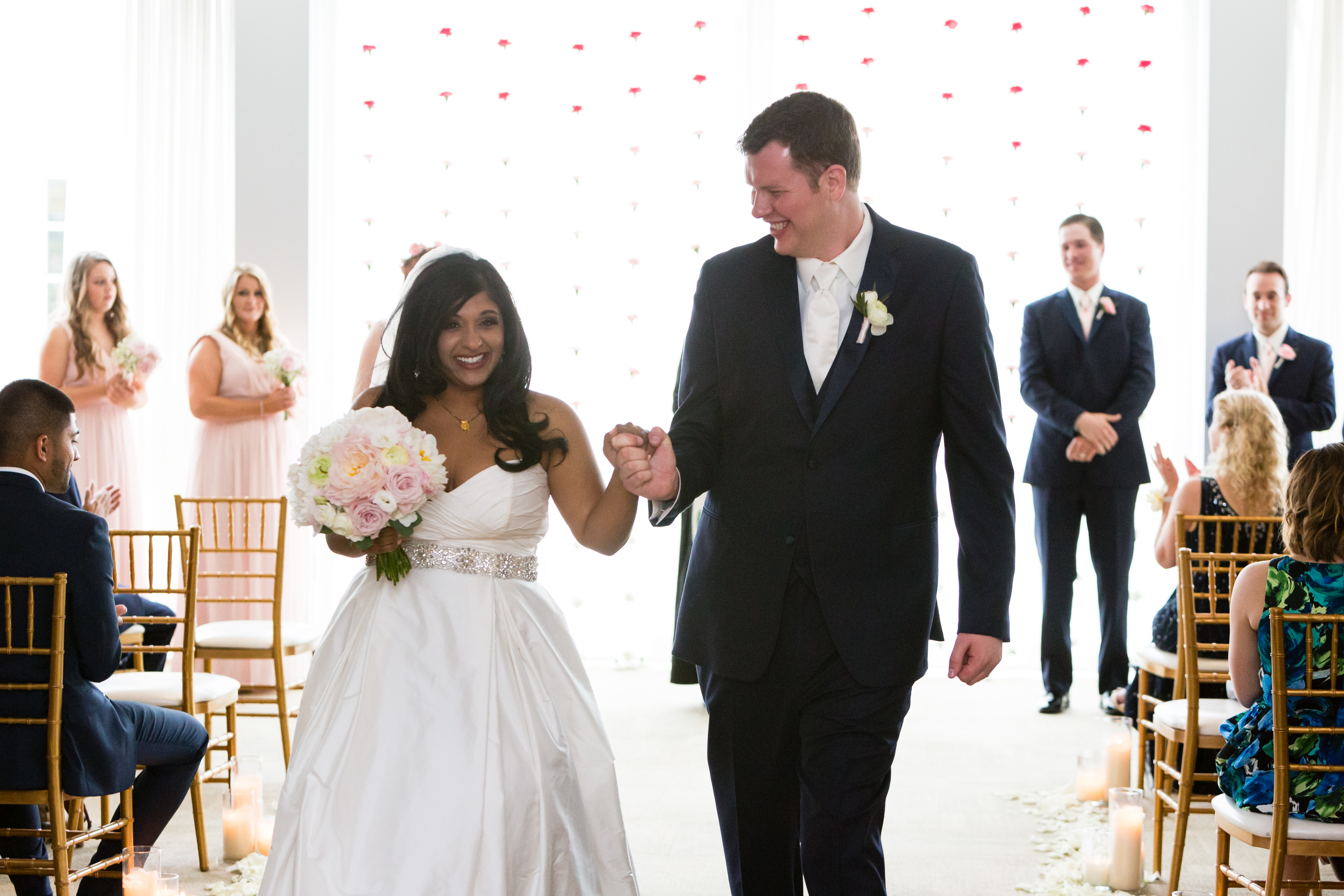 I found Enjoy with Troy through WeddingWire and don't regret it! I had always imagined having a pianist at my wedding and Troy did not disappoint. He was very easy to work with and I was able to trust him very easily. He took any challenge I threw at him, including him learning two new and fairly difficult songs for my ceremony! Troy is a very polite and pleasant man who has a passion for what he does. I am so glad that we found him.
Jillna and Sam Claus
Wedding Ceremony, Hotel Vetro, Iowa City, IA
---
Troy did an amazing job providing the music for our cocktail hour. He knew several songs by heart that I requested and was willing to learn songs that he didn't know. He dressed very professional which was sincerely appreciated as we had a formal wedding. We would like to thank Troy for providing such beautiful music for our special day!!
Amanda and Evan Taylor
Wedding Cocktail Hour, Park Place Event Centre, Cedar Falls, IA
---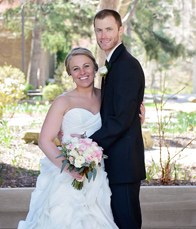 Troy was incredibly helpful to my husband and I as we were planning our wedding. We wanted a specific song for our first dance, and Troy was willing to learn the song and play/sing it for our memorable first dance. He was very prompt when responding to emails and phone calls, which was very appreciated during the busy wedding planning time. Overall, we had a wonderful experience and we were glad that we chose to have Troy as our pianist!
Bryn and Courtney Lawrence
Wedding Reception, Pinnacle Country Club, Milan, IL
---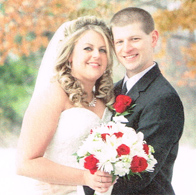 Thank you for playing such beautiful music at our wedding! Your additional efforts to practice with our singer were appreciated. Your musical talent added so much warmth to our ceremony and reception, not to mention your kindness! Thanks again for all your hard work and for making our day so special!
Ryan and Lisa Willson
Wedding Ceremony and Cocktail Reception, Bettendorf, IA
---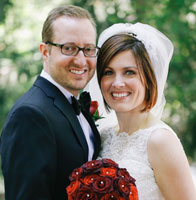 We wanted live piano music at our cocktail style wedding reception and were delighted to find Troy Harris. The songs we selected from his extensive playlist were the perfect background to our fall reception. Troy is the epitome of professionalism -- he was responsive and flexible during planning, arrived right on time and was very personable and friendly during his performance. We were impressed with his piano playing and would recommend his services to anyone!
Mary & Mike McIntire
wedding reception, Ames, IA
---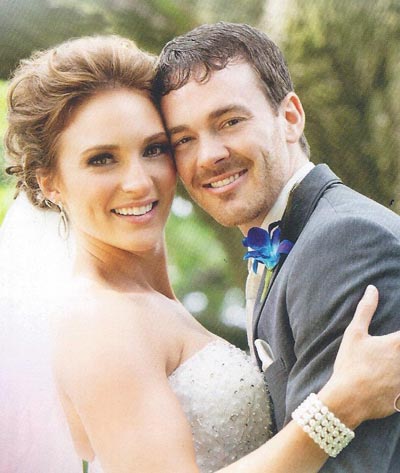 Troy did a fantastic job playing at our wedding ceremony in June 2013. He was great to work with and was very accommodating to our busy schedules in the few weeks prior to the wedding. With short notice, we requested a special piece of music written by my husband's grandmother to be played at the ceremony and Troy was able to learn it quickly and play it perfectly. It meant so much to us and just shows how Troy went above and beyond to make our day truly special!
Brooke and Ben Harrison, Bettendorf, IA
Wedding Ceremony, Moline, IL
---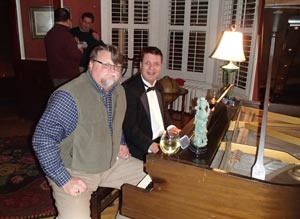 You did a stupendous job and we really enjoyed having you play! You really did a fantastic job and just made the party this year.
Susan and Frank Crutcher,
Bettendorf, IA
New Year's Eve Party
---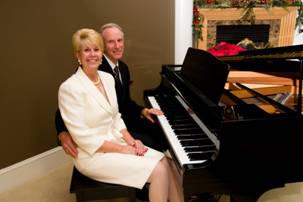 We were fortunate to be able to enjoy Troy's 'Magic Fingers' at two functions in our home – a wedding and an open-house. Troy did a superb job at both affairs and we would not hesitate to either employ his services again or recommend him to others. May you be as fortunate as we were to have him available for your listening pleasure.
Jon and Sheila Noland, Cordova, IL
---
We hired Troy for our July 5th wedding ceremony, and we were absolutely thrilled with the results. I was very unprepared when it came to music selections, and Troy worked very patiently with me. He has hundreds of songs memorized, and he did a great job of learning my favorites. I feel he went above and beyond to make my special day exactly what I dreamed of. He's very professional, has a lot of experience, very affordable, and he's friendly and easy to work with! All my guests commented on how lovely the music was. I will recommend Troy every chance I get!
Nicholas and Elizabeth Menke, Rockford, IL
Wedding Ceremony, St. Maria Goretti Catholic Church, Coal Valley, IL
---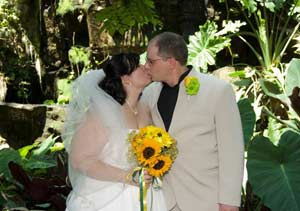 My husband and I were very fortunate to have Troy play at our wedding this July. We were married at the Quad City Botanical Center in Rock Island, Illinois, and I felt that having a live musician would add a special touch to the beautiful garden surroundings. Troy was in constant touch from the time that we booked our wedding date to the ceremony, making sure that all the details would be perfect for our day. He had a huge collection of songs that we could choose from, and we were able to select a variety of music that gave our guests a wonderful welcome as they arrived for our wedding ceremony. I was very excited to see some of my favorite songs on his repertoire list! Both of us were very happy that he could be a part of our wedding
Jason and Summer Hall
Wedding Ceremony, Quad City Botanical Center, Rock Island, IL
---
Dave and I loved having Troy play at our outside ceremony. The music was lovely and we couldn't have asked for anything better. He did a really nice version of "Somewhere Over the Rainbow", which is what we asked him to play. He also had no problem learning a new song for my unity candle lighting. We even went and enjoyed his music at the Red Crow! Troy was very friendly to talk to and we could tell he did everything he could to make our day musically special! Thanks again! We will always cherish the memory and the beautiful display of music that went with our day!
David and Sarah Fritch, East Moline, IL
Wedding Ceremony, Middle Park , Bettendorf, IA
---
We wanted live music at our wedding and brunch reception instead of having music from CDs or a DJ. This turned out to be a great decision on our part! Troy plays beautifully and best of all, can play anything you ask him to! Our guests loved Troy's piano playing and were impressed and excited that we had live music at the reception. He is very conscientious, professional and punctual and will work with you and your officiant to give you the ceremony of your dreams. There is a difference between people who play because they have to and those who WANT to. You can tell that Troy loves to play because you can hear it in the music he brings to life. I would hire him again in a heartbeat.
David and Jodi Eisbrener, Davenport, IA
Wedding, Olde St Ann's Church, Long Grove, IA
Reception, Lodge Restaurant, Bettendorf, IA
---
Troy Harris has entertained the guests at Red Crow Grille with his piano since July 2003. Not only is Troy extremely reliable, but is talented in a variety of genres. Our guests appreciate being able to request that special song. Troy is extremely knowledgeable and is most willing to play what ever the occasion calls for. It is a pleasure to be able to give our guests the atmosphere that Troy provides with his music.
Laurie Sandoval, Proprietor and Manager, Red Crow Grille, Bettendorf, IA
---
Troy entertained the guests at the Family Museum Volunteer Recognition in September, 2010. We really enjoyed his music and he has a wonderful variety! We even had a couple of requests from the audience and Troy knew the songs from memory. Troy was friendly, reliable, and created a nice program that fit our audience. He played music that was motivational and uplifting. He even brought his own keyboard to the event, and set everything up. Troy is a very talented pianist and knows hundreds of songs! Thanks again Troy!
Kristina Bouxsein, Volunteer Coordinator, Family Museum, Bettendorf, IA
---
I hired Troy for my Masonic Grand Reception at the Radisson Hotel in Davenport Nov 6th of this year. He was professional and I was pleased with his performance and his song selections. I did not regret booking Troy, he definitely added a touch of class to my Reception, which my family and fellow Masons enjoyed. He was easy to book and I highly recommend him as a pianist for any occasion, considering his talent he is very affordable.
Arlo R. Sloan, Illustrious Grand Master of Illinois, Cambridge, IL
Cocktail Music, Raddison Quad City Plaza Hotel, Davenport, IA
---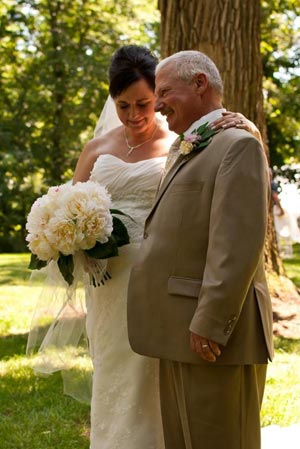 From the time I contacted Troy to the end of him playing he was pleasant, friendly and very professional. We did all our negotiation thru e-mail which worked out well for me. He is a special soul and a wonderful pianist. I was so honored to have him play at our wedding. Excellent pianist! Thanks Troy-
Kathleen & Norm Evison, Mt. Carroll, IL
Wedding Ceremony
---
My new wife and I recently had Troy play his piano for us at our wedding and reception. He did a wonderful job, the music was exactly what we wanted for the ceremony, and the dinner music was perfect. He even learned how to play "Patience" by Gun's and Roses, and we slow danced to his rendition! He is polite and professional and I would recommend him to anyone looking to add a piano to their special occasion! Thanks again Troy
Tim Terlouw, Des Moines, IA
Wedding Ceremony and Reception, TPC Deere Run, Silvis, L
---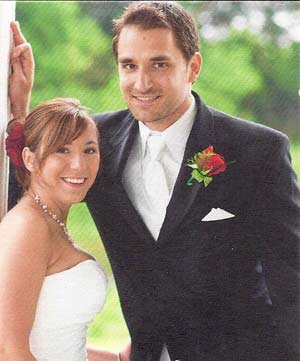 We used Troy for our outdoor wedding in June 2011. He was very professional leading up to the event and gave great suggestions for music choices since I was not familiar with all the music. It started to rain right before our event and it was too late to move to our ceremony so Troy graciously sat in the rain and played for us. We had many compliments on his choices and abilities. Would definitely recommend and use again.
Jack and Amanda Wright, Peoria, IL
Wedding Ceremony, Private Dock, East Moline, IL
---
Our residents always look forward to Troy's entertainment each month. There is no doubt that he connects with their hearts through his music. Troy truly enjoys people and finds a way to make them smile.
Joy Lary, Lifestyle Enrichment Coordinator, Bickford Cottage, Muscatine, IA
---
Troy – Just a brief note to tell you how much our group enjoyed your performance at our recent Christmas party. Your song selection and presentation was very professional and made for a great night for our attendees.
Gary Lundvall. Executive Director
Mechanical Contractor's Association, Rock Island, IL
---
Thanks to Troy we are treated regularly to charming performances at the piano.
His animated presentation is contagious with his audience, even for those with Alzheimer's disease.
Judy Dejonghe, Activity Director, Country House Residence, Davenport, IA
---
Just a note to THANK YOU for the excellent performance you provided at our father's 90th birthday celebration in July. As our facility here at The Manor in Bettendorf provides a very nice grand piano, it was a natural for us to engage a pianist for our celebration. Fortunately, we had dinner at Jumer's and heard you play and were able to engage your services for our function. It is very difficult to please everyone when your party ranges in ages from 20's to 90's. But everyone at the event had nothing but praise for the entertainment. It was enjoyed by all. Your repertoire covered every age of music appreciation. Again thank you for sharing your talent with us. It was such a pleasure and you more than complimented the event.
Carol McClean, The Manor, Bettendorf, IA
---
We really enjoyed Troy playing at our Wedding in October of 2009! He did an amazing job and played so beautifully! At the last minute, I became a "stressed out" Bride and he was so calm and had great ideas! At first I was going to just have a cd player and make a cd to play at the Ceremony, but let me tell you, I was so glad afterward that I went with live music, it sounded so wonderful! I was crying at the rehearsal because everything sounded so good! Everything went so smooth with the music and we are so glad we hired him!! We would HIGHLY recommend him for ANY occasion! He was GREAT to work with!! :)
Amanda & Erik Rodriguez, Moline, IL
Wedding Ceremony, St. Ann's Catholic Church, Long Grove, IA
---
Troy - You preformed exactly as we wanted and everyone enjoyed your music. Much appreciated. Next time we need your services, we'll be sure to call. Thanks
Steve Darling, Davenport, IA
Wedding Rehearsal Dinner, TPC Deere Run, Silvis, IL
---
Troy - We appreciate your level of professionalism as well as your musical talents displayed during our wedding ceremony. The musical choices were light and beautiful and fit perfectly with the antique theme of our wedding. You were a pleasure to work with and I would most definitely recommend you. Our ceremony was beautiful and the lovely music played a big part. Thank you so very much.
Jessica Shepherd, Davenport, IA
Wedding Ceremony, Olde St Ann's Church, Long Grove, IA
---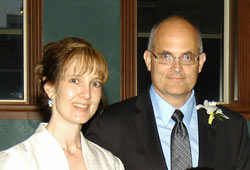 Troy: Thank you for performing during our wedding reception! The piano music made a perfect backdrop to the evening. I heard several compliments on your music! Thanks also for your selection of a song to dance to for me and my new husband. It was a great way to end a wonderful day!
Bridget and Matt Clark, Hiawatha, IA
Wedding Reception, Cedar Rapids Museum of Art, Cedar Rapids, IA
---
My store held its first anniversary bash in May and wanted to try some live music. I hired Troy to perform two days of the week long event. He provided a great variety of music and my customers were very pleased to listen to his music while browsing our store. I am looking forward to having Troy back to perform for us again, and would highly recommend him to anyone.
Aaron Rahn, The Store, Rahn Enterprises, Wyanet, IL
---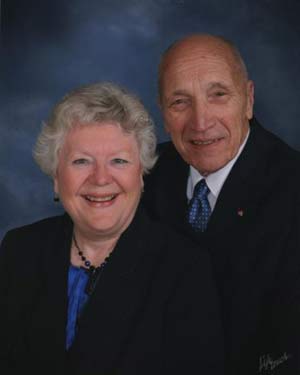 We recently celebrated our 50th anniversary with a party at the Radisson Hotel in Davenport. Troy played beautiful music during the party. Our friends and family enjoyed the music and it added to the atmosphere. The music helped make it a delightful afternoon.
Jack and Carol Albrecht , Eldridge, IA
Wedding Anniversary, Quad City Radisson Hotel, Davenport, IA