Christmas and Holiday Party Pianist Tis the Season for Music!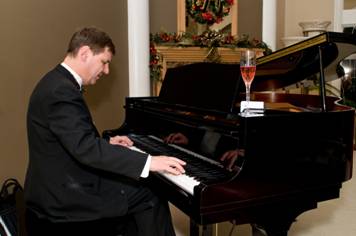 Enjoy Your Party with the magic fingers and Embellishments of
Iowa-Illinois Pianist, Troy Harris
Troy will charm guests as he tickles the piano ivories and plays your favorite holiday music. With a repertoire of over 700 songs he plays by memory and over 70 Christmas songs, he is sure to please everyone. Troy is even available as a Santa-for-hire, as well as a singing Santa or piano playing Santa for holiday party entertainment or Christmas eve family gatherings. Troy is also your pianist for Valentine's Day, St. Patrick's Day and patriotic holidays. Requests are always welcomed and encouraged. Chestnuts are roasting...and Santa is in the air... Invite Troy Harris to entertain and make your next holiday party sparkle with life!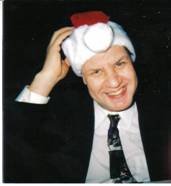 Corporate and Private Parties
Sing-A-Longs and Dinner Parties
Open Houses and Home Parties
Country Clubs and Banquets
Organizations and Clubs
Community Holiday Festivals

Put Troy's 'Magic Fingers' to work for you!
Troy was recently featured on KWQC for playing at the Deere-Wiman House for Christmas. View the story below.
Troy – Just a brief note to tell you how much our group enjoyed your performance at our recent Christmas party. Your song selection and presentation was very professional and made for a great night for our attendees.
Gary Lundvall. Executive Director, Mechanical Contractor's Association, Rock Island, IL